BioSolutions Conference & Expo Now Accepting Presentation Proposals for 2023
The 2023 BioSolutions Conference & Expo will be co-located with the BPIA Annual Meeting and will take place February 23-24 in Reno, Nevada. 
Meister Media Worldwide is pleased to announce that we are now accepting presentation proposals for next year's BioSolutions Conference & Expo (formerly BioControls USA). 
The 8th Annual BioSolutions Conference & Expo, presented by Greenhouse Grower, American Fruit Grower, and American Vegetable Grower, is the only event offering North American specialty crop growers, advisers, and researchers the latest information and real-world guidance on implementing biological products and technology tools in specialty crop production.   
The BioSolutions Conference & Expo is North America's premier event for specialty crop growers and crop advisers that is devoted to the latest developments, technology solutions, and effective use of biological products in sustainable crop management systems.   
BioSolutions Conference & Expo is for anyone who is looking to advance their understanding and working knowledge of the use of biological products, and encompasses anyone who is using, testing, selling, or involved with these products, including: 
Growers: producers of field-grown and greenhouse specialty crops, including vegetables, fruits, nuts, vines, ornamental flowers and plants, and cannabis/hemp
Management, head growers, production managers, agronomists, pest control specialists, R&D, sustainability managers
Organic and conventional farms
Commercial crop consultants: PCAs, independent crop consultants, IPM advisors
Ag retailers
University/extension personnel
 Prospective speakers are encouraged to submit detailed proposals including speaker contact info, bio, photo, proposed session title, description, and attendee takeaways. Submissions are due November 2, 2022. 
 Topics of interest include, but are not limited to:  
Biological controls, biostimulants, and biofertilizers: Addressing production challenges — such as pest issues, nutrient deficiencies, water issues, and so on — that can be addressed with biological products
Solutions that growers can implement now
Case studies in integrating biological products with conventional, organic, and integrated pest management programs
How to apply new technology solutions to improve your decision-making and maximize the effectiveness of your applications
How to select, purchase, apply, and measure the effectiveness of biological products in real-world growing environments
Sessions and Panels focused on audience engagement and participation are strongly encouraged. 
 Additional guidance: 
Presentations should be based on facts, popular topics, trends, lessons learned, experiences, and leading practices.

 

Presenters are strongly encouraged to provide tangible takeaways for attendees with their sessions.

Sales pitches will not be accepted.

 

All speakers are required to use BioSolutions Conference & Expo branded templates for presentations.

 

All speakers receive a complimentary conference pass. BioSolutions is unable to provide any other form of compensation or reimbursement for expenses.

 
BioSolutions 2023 presentation proposals are due November 2, 2022. 
The call for speakers has closed. Questions? Contact: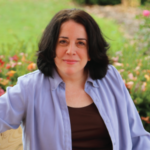 Carol L. Miller
Editor, American Vegetable Grower
BioSolutions Conference & Expo Conference Program Director
Email